Productgroups
Our products are individual industrial equipment, production equipment containers, big-bag stations and equipment from the most diverse areas. In more than 1,000 projects, we have proven our solutions in engineering, automation technology, materials handling and special machine construction.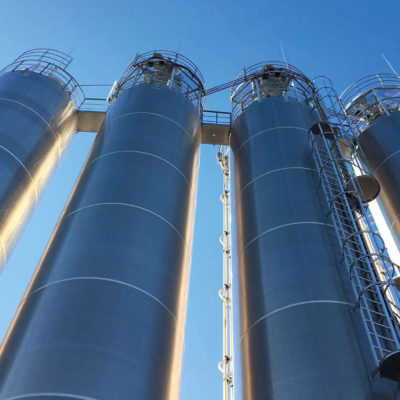 Our silo and tank plants provide the perfect combination of storage and product flow. Specifically for use in the foodstuff, plastics, and chemical industries. Tailored to your needs and individual products and adapted to your premises and processes.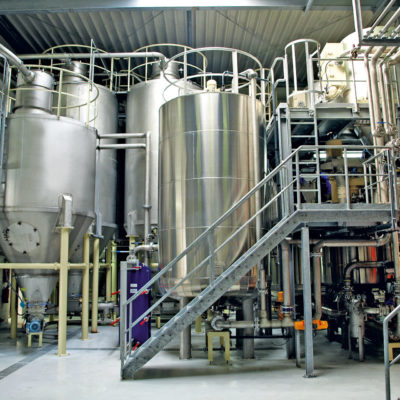 We develop and realize tailor-made mixing plants for products from the foodstuff, plastics, and chemical industries to solve your mixing jobs quickly, gently, and with accuracy. We will find the suitable process and ensure quality down to the last detail, e.g., through solutions for further transport without segregation.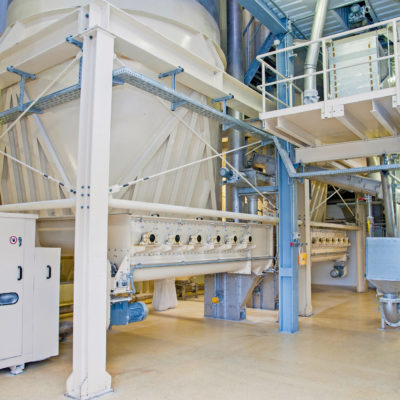 Perfection and efficiency in the most economical way: this is the underlying notion with which endeco realizes your dosing plant. We select the dosing plant that is best suited to work in your situation, and we can also develop just the right plant even for low-flow or demanding products.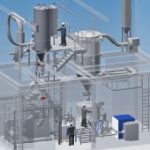 Grinding and screening plants have been a part of endeco's wide-ranging expertise for many years. The plants combine raw material disintegration with separating and classifying particle collectives. Our plants prove their worth every single day in the foodstuff, plastics, and chemical industries.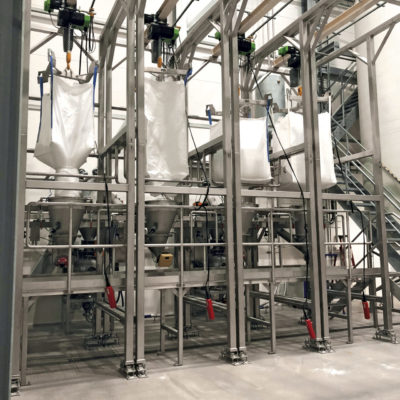 Use tailor-made solutions for your big bags. endeco is committed to efficiency, ergonomics, durability, reliability, and flawless integration within your existing processes. We adapt our big bag systems to your unique requirements.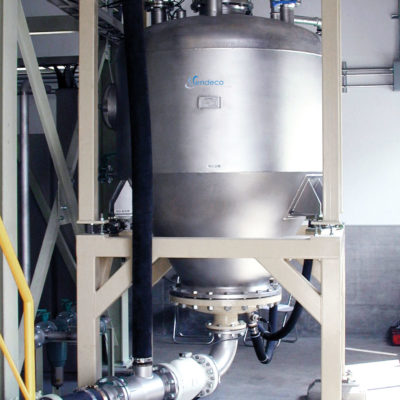 Energetically and procedurally optimized solutions for the pneumatic conveying of bulk material are one of endeco's specialties. Via dense or lean phase flow, through suction or pressure conveying. We devise the pneumatic conveying system in such a manner that it best meets your requirements for the long term.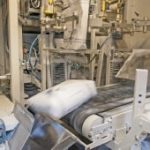 Filling Plants for small containers
We offer fully automatic and flexible filling systems for dust-free and at the same time precise filling of bulk material in small containers.
In doing so, we attach particular importance to process protection measures and a smooth process of filling in packaging of all types, sizes and shapes.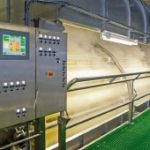 Production plants for Startch recovery and Handling
Especially in the field of food and food, we offer production equipment for the production of their own maltodextrins, maltose or glucose from starch. Our solutions, plant engineering and automation technology are individually geared to your production needs. Our enzymatic machine conversion plants offer the best conditions for the application and processing of food ingredients.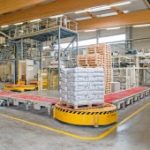 Palletizing Plants with Conveyor and warehouse logistics
In addition to the production and industrial plants, we also offer individual palletizing technology tailored to the respective requirements and wishes. Product characteristics of the individual packaged goods as well as the desired packing patterns and pallet sizes are taken into account. The focus is on systems for palletizing, pallet transport and general cargo with optionally linked warehouse logistics as automation solutions for a wide range of industries.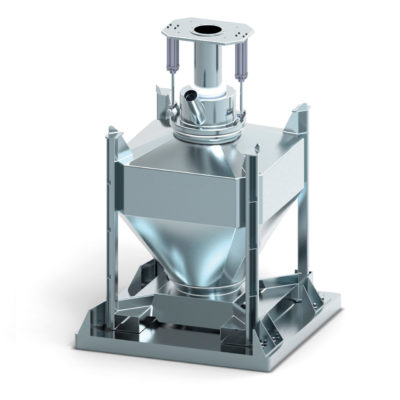 endeco container solutions: as needed for your products and according to the applicable requirements – e.g., food-compliant. Easy to use, from filling through transport to emptying. Optimally adapted mixing solutions supplement the offer. Durable and high quality. We have the right solution for your tasks.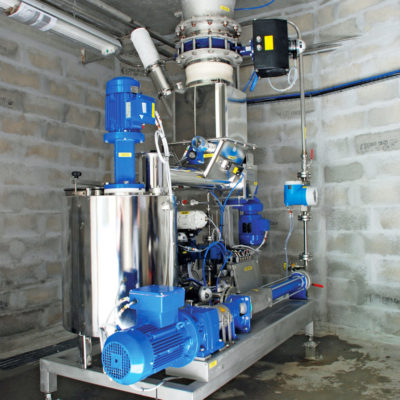 Use our expertise to optimize your plant and your production process. State-of-the-art plant technology with automation technology guarantees long-term demonstrable higher energy efficiency.
Our experience shows that every plant still has untapped capacity and potential for greater efficiency.
Let us advise you individually by our team. We are happy to check your system for efficiency.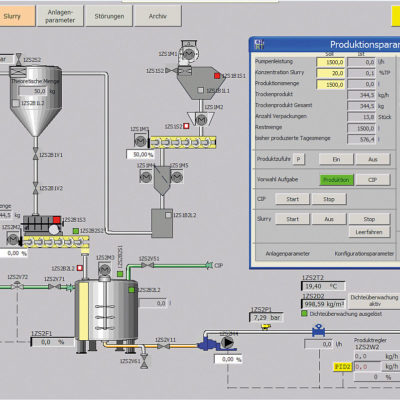 The automation specialists from promatic GmbH develop control and process control systems for your plants – with state-of-the-art tools and processes and ample expertise in process engineering. The endeco subsidiary offers tailor-made complete solutions from planning through to commissioning your plant. So you can reap the benefits of advanced automation.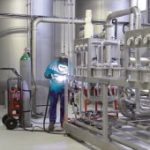 The specialists at our subsidiary indu-tech handle assembly, maintenance, and service. From the start through the entire life cycle of your plant: let the professionals at indu-tech handle it. From construction to quick, professional, and reliable assembly through to regular service for optimal plant performance.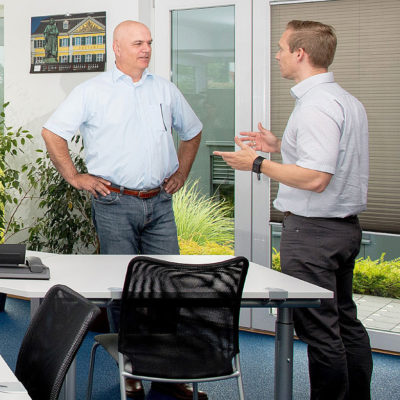 Engineering from endeco is at the core of your future-proof production plants. Our experienced experts analyze your requirements and options and devise your plant accordingly. We can also handle the subsequent implementation through to final acceptance.
Dennis Joesten
(Head of Sales)
Your contact person: Dennis Joesten (Head of Sales)
endeco plant engineering & engineering advantages:
Complete solutions from a single source - systems tailored to your needs to increase efficiency through optimal adjustments, for higher productivity with maximum plant safety
Owner-managed family business guarantees customer proximity through flat corporate hierarchies
Guarantee for long-lasting and future-proof quality with high availability and sustainability - DIN EN ISO 9001 certified
Reliable and fair partnership secures long-lasting business relationships worldwide
Many years of experience in liquid and bulk handling
Service on site by our own assembly teams
Customer proximity and competent advice from our own sales force
Development of innovative and customized solutions
References
Numerous customers have been relying on our services for years. Here is an excerpt from our customer base: